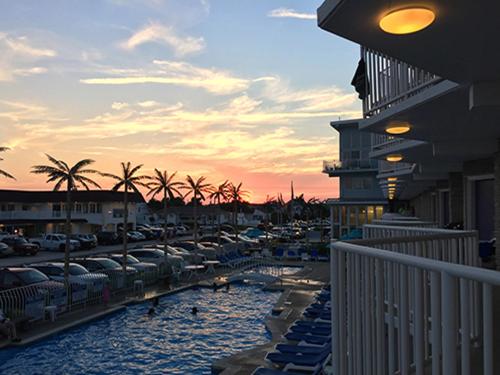 Last minute Specials!

July 29th - August 2nd, 2 to 5 weeknight stays, 10% off certain stays, call 609-522-0609 to inquire.

D6 Family Suite with Kitchenette: starting at $198 for 2 adults and 2 children under 12

August 12th - August 17th, 2 to 5 weeknight stays, special rates starting at $205 for the D6 Family Suite with Kitchenette, call now, limited availability

The D6 Family Suite with Kitchenette is our most popular accommodation, with a living room in the front, a kitchen area in the middle and bedroom in the back. The kitchen is fully-equipped for a family of 6 while the living room has a table with chairs and sofa bed. The bedroom has two double (full size) beds. The full size sofa bed is best suited to accommodate children. Take a look in our Accommodations. Other room types available - call to inquire.
Special Labor Day Rates!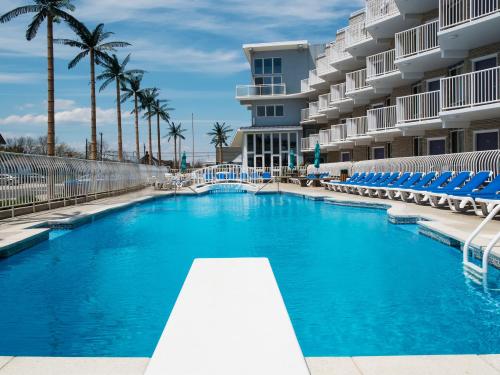 August 31 - September 3
, 4 days / 3 nights
A Deluxe Motel Room: $160
C Two Room Suite: $170
D6 Family Suite with Kitchenette: $180
E Superior Family Suite with Kitchenette and Vanity Area: $190
T1 One Bedroom Townhouse with Private Balconies: $220
T2 Two Bedroom Townhouse with Private Balconies: $292

4th night special deal - Book a room for the 3 night weekend and stay Monday night, September 3rd, for a base rate of:
$60 - A, C, D6, & E
$70 - T1
$80 - T2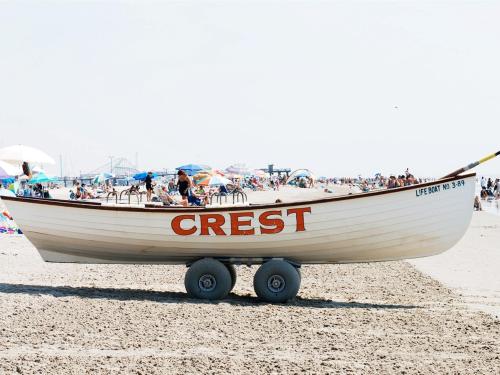 Customer Appreciation Weekend

October 4 - October 7

A $60
C $60
D6 $60
E $60
T1 $70
T2 $80

Rates are per night for 2 adults and two children under 12. Adddtional charge fro extra people. Two night minimum required. Additional nights and alternate dates available. Inquire for more information.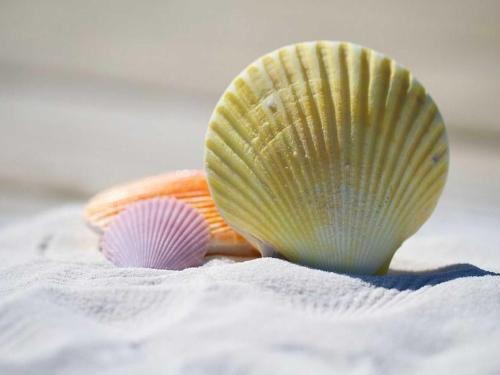 Use our Fitness Center complete with Steam Room free!
MASSAGE available by appointment
25 Minute Session: $43
50 Minute Session: $75
80 Minute Session: $107
SWEDISH
Traditional massage using long strokes, kneading and friction techniques on the superficial layers of muscle over the whole body. Best for increasing overall relaxation, flushing toxins and improving circulation.
DEEP TISSUE
Uses slow strokes and deep pressure to work on tight areas to release specific muscle tension and restore flexibility.
REFLEXOLOGY
A unique method of using thumb and fingers to stimulate more than 7,200 nerve endings corresponding to all parts of the body including the organs and glands.
NEUROMUSCULAR/Trigger Point Therapy
Helps ease chronic pain. Applies concentrated finger pressure to trigger points and specific muscle tension to break the cycle of spasm and pain.
MATERNITY
A gentle massage for the mother-to-be that can relieve fatigue, enhance sleep and calm an active body.
Specialty Massage also available. Inquire with Therapist.
Call (609) 827-2393 for The Massage Therapist - book ahead!
More information available on our
Amenities page
and
Fitness Center page
.
The rates in the above Specials are for 2 adults. Extra people, including children, are subject to extra person charges.


Please note, specials are for exact dates listed only and cannot be combined with other specials or offers or applied to longer or shorter reservations. Rates are subject to change without notice and are subject to availability.

All reservations are subject to our policies; please review them before booking.